Living Off-Campus: Scenario 2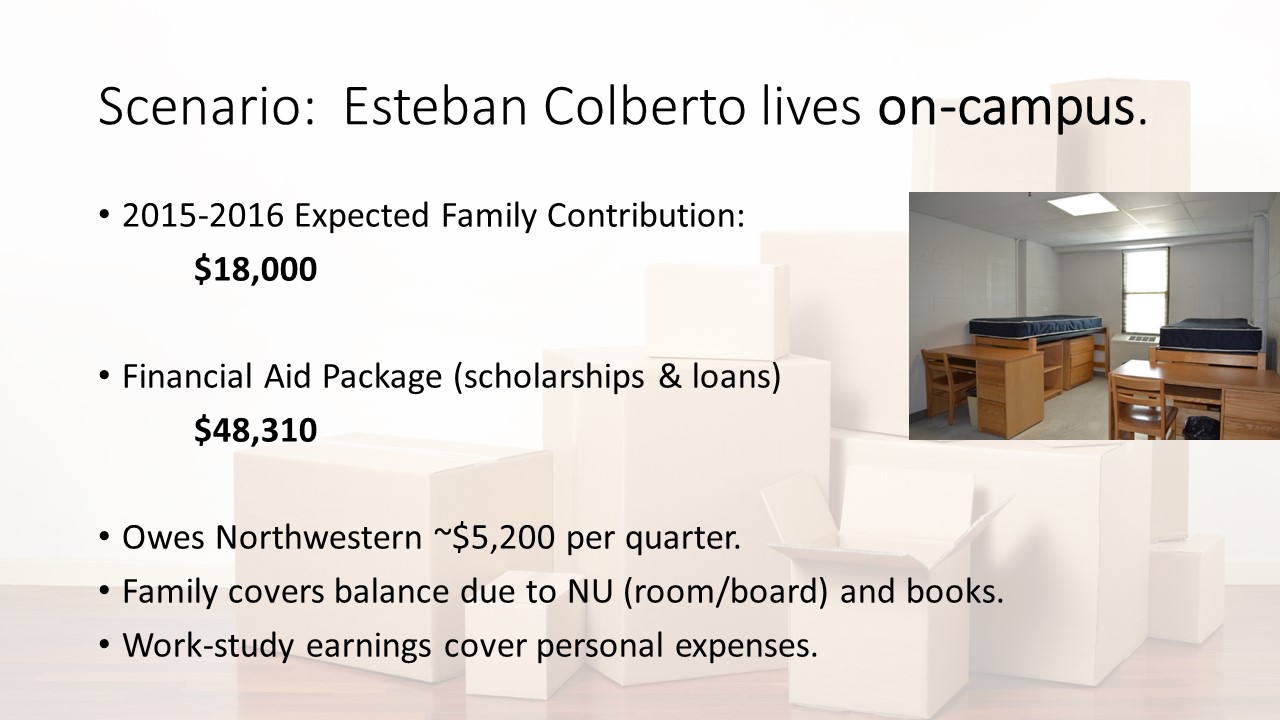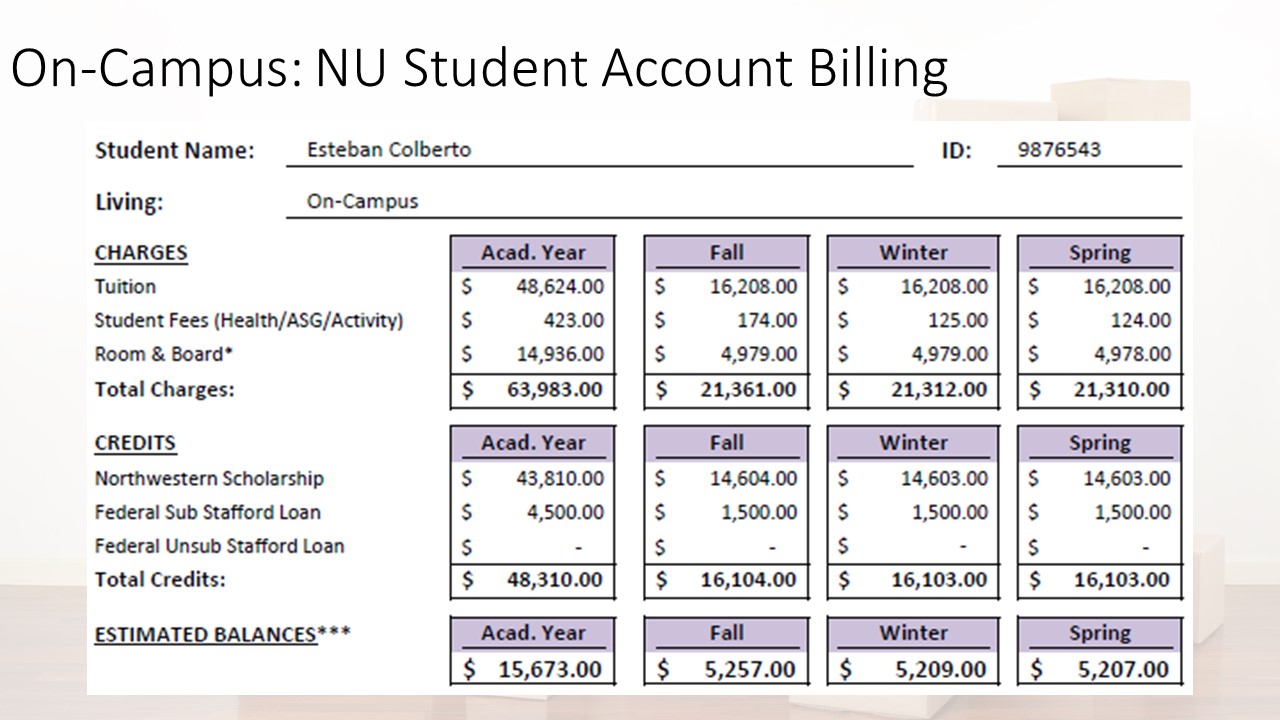 Esteban also lives on-campus this year in double room.  After his financial aid applies, his family owes Northwestern approximately $5,200 a quarter. Esteban's family contribution covers this balance and the cost of his books, and his work-study job helps with his other living expenses.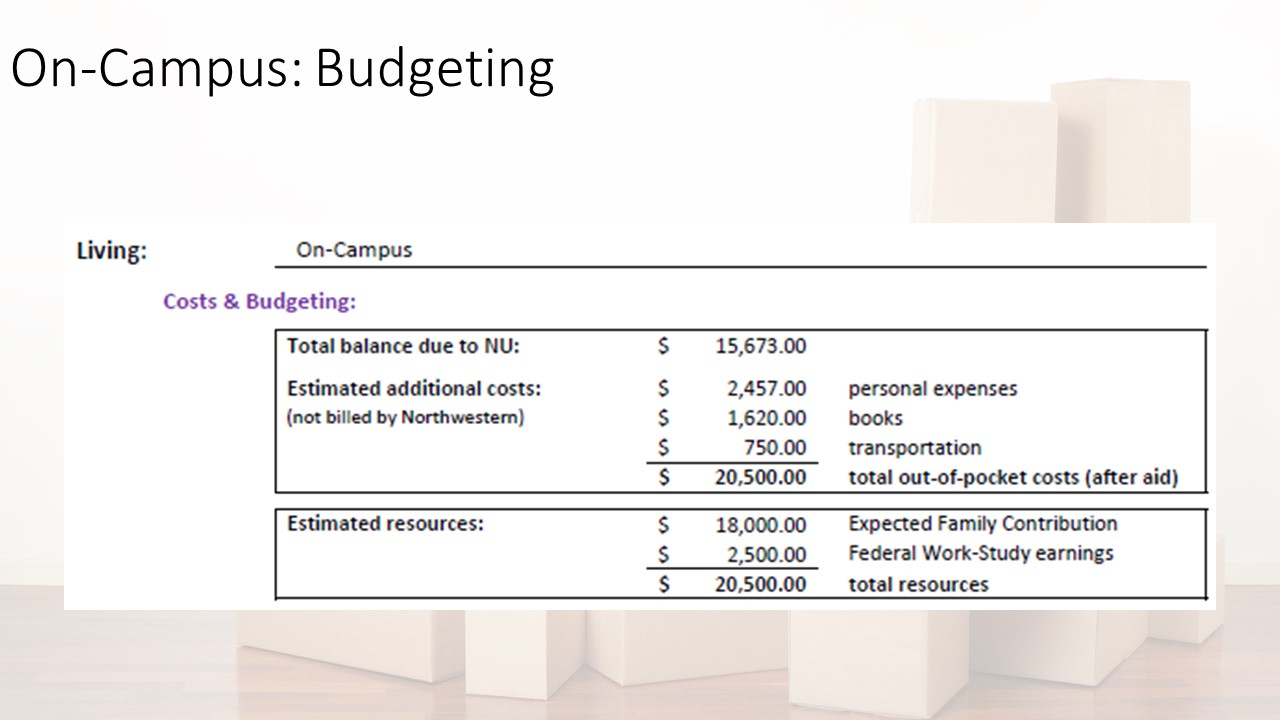 Esteban also has to budget for his other expenses.  Even though his family contribution is different from Willie's, his total expected costs and resources still match, so he knows how he'll cover his all his costs.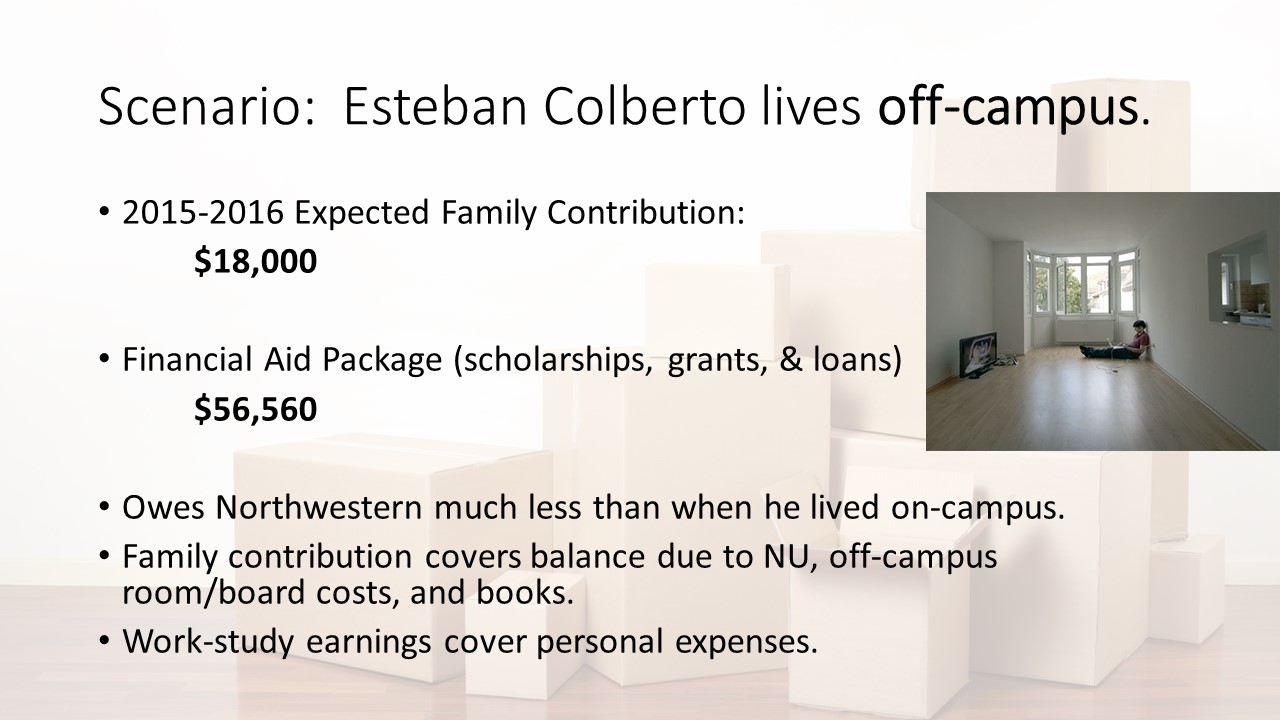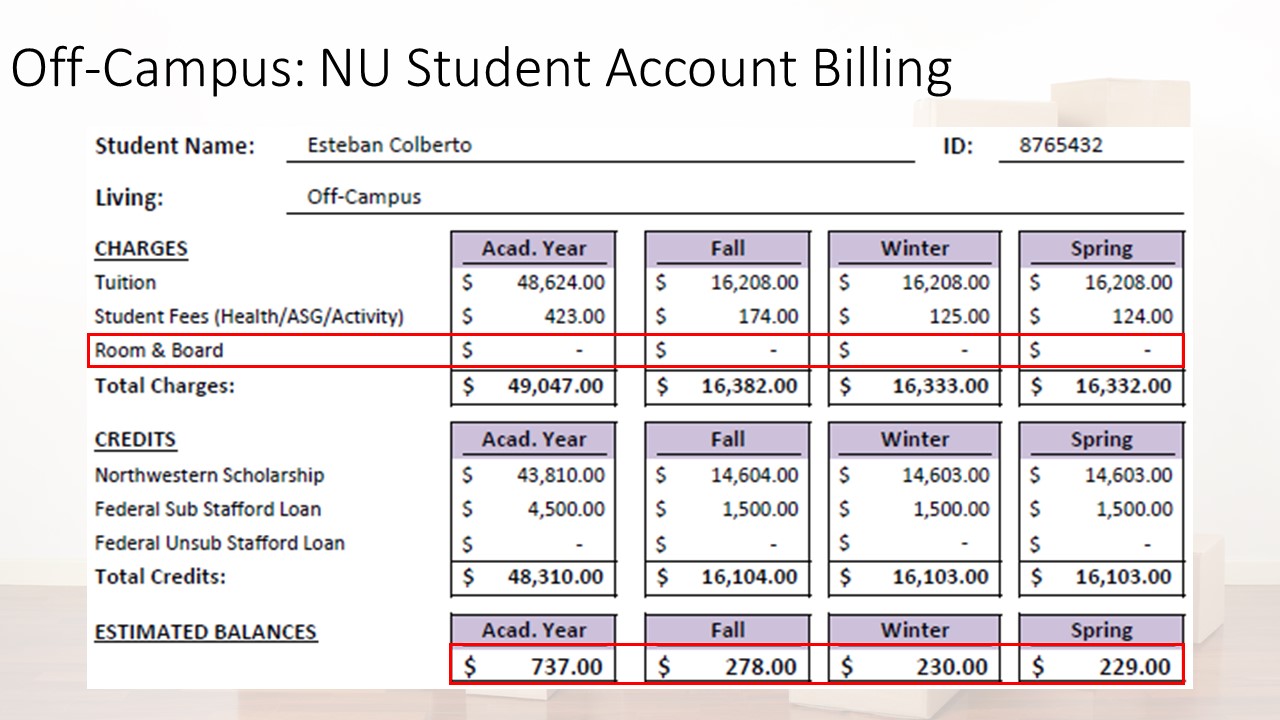 When Esteban moves off-campus, his family contribution and financial aid stay the same, and he won't be billed for room and board.  But in his case, Esteban's financial aid only covers his tuition.  His family contribution is covering his room and board costs, and that will still be true when he moves off-campus – his family won't pay their whole contribution to Northwestern, but will help cover his rent, bills, and groceries.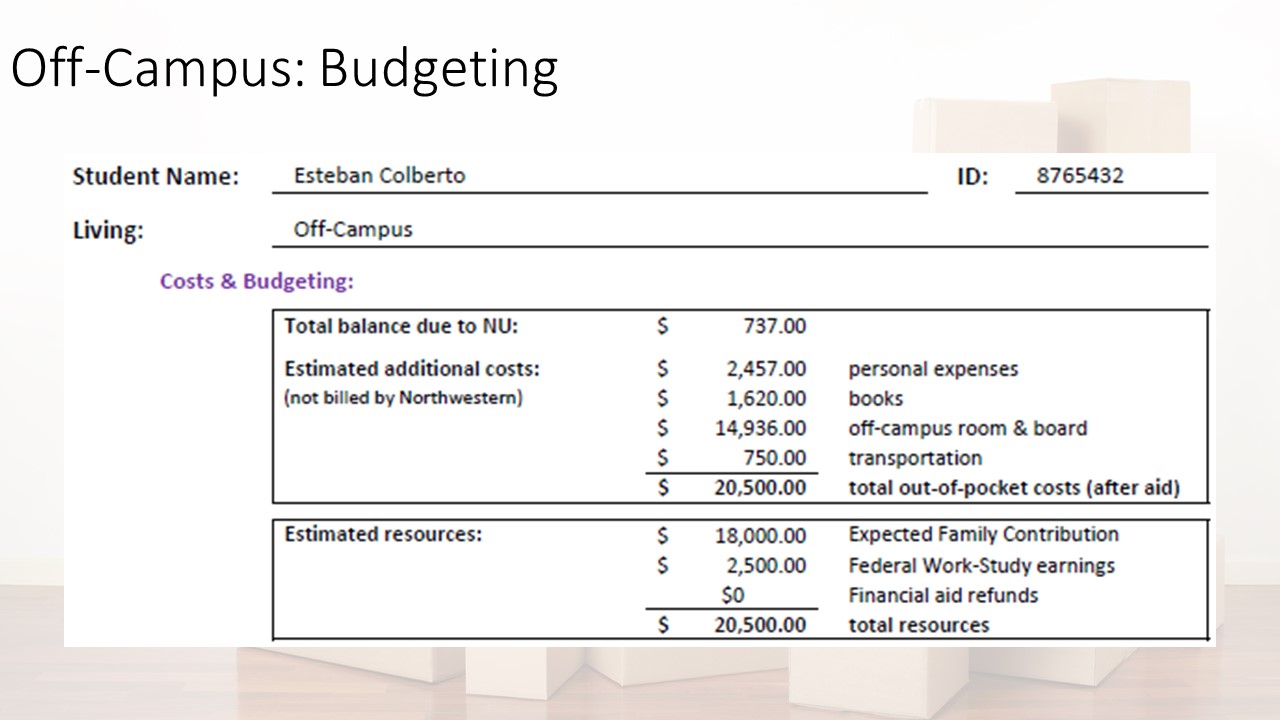 Esteban will not be eligible for a financial aid refund, but as long as he budgets carefully, his total costs and total resources should still match.
Back to top