Get Started
Information For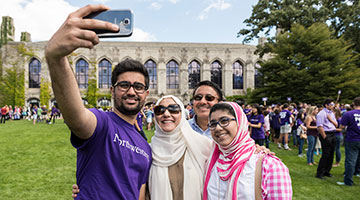 Financial Aid Brochure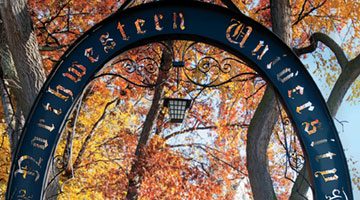 The Financial Aid Brochure provides an overview of Northwestern's Financial Aid Process
Announcements
Admitted Freshmen
Financial aid decisions for applicants offered admission for the 2018-19 academic year will be available beginning March 30 for all completed applications received by the application deadline.
1098-T Information
For information regarding 2017 1098-Ts and other tax information, please visit the Student Financial Services website.
2018-19 FAFSA and CSS Profile
The Free Application for Federal Student Aid (FAFSA) and College Scholarhip Service (CSS) Profile for the 2018-19 academic year became available beginning October 1. Please review our Current Student Application Instruction page for more information and links.
Application Deadlines
| What's due? | Date |
| --- | --- |
| FAFSA | February 15 |
| CSS Profile | February 15 |
| Tax Materials | March 5 |
| Any Additional Requested Forms | March 5 |
| What's due? | Date |
| --- | --- |
| CSS Profile | December 1 |
| FAFSA | December 1 |
| Tax Materials | December 5 |
| Any Additional Requested Forms | December 5 |
| What's due? | Date |
| --- | --- |
| CSS Profile | February 15 |
| Tax Materials | February 15 |
| Any Additional Requested Forms | March 5 |
| What's due? | Date |
| --- | --- |
| FAFSA | March 15 |
| CSS Profile | March 15 |
| Tax Materials | April 15 |
| Any Additional Requested Forms | March 15 |
| What's due? | Date |
| --- | --- |
| FAFSA | May 1 |
| CSS Profile | May 1 |
| University Aid Application (UAPP) | May 1 |
| Tax Materials | May 1 |
| Any Additional Requested Forms | May 1 |
Back to top