Get Started
Information For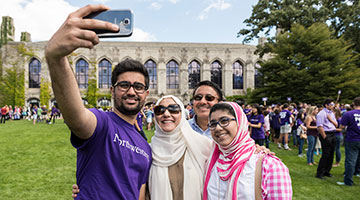 Financial Aid Brochure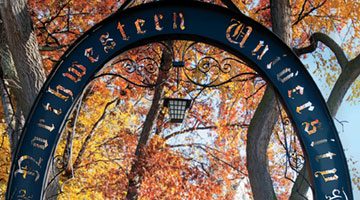 The Financial Aid Brochure provides an overview of Northwestern's Financial Aid Process.
Announcements
Award Information for Early Decision Students
Financial aid decisions for recently admitted Early Decision students will be released at the end of the week of December 17 for students who completed and submitted all of the required financial aid application materials by the December 5 deadline. Review the Early Decision Application Instructions for more information.
Winter Recess
The Office of Undergraduate Financial Aid will be closed during the Winter Recess from December 24 through January 1. Our Office will reopen Tuesday, January 2, at 8:30am and resume normal services and hours. During this time, you will find that many answers to your questions can be found here on our website. Please be sure to visit our FAQ page as well.
2019-20 FAFSA
The Free Application for Federal Student Aid (FAFSA) for the 2019-20 academic year became available beginning October 1. Please review our Current Student Application Instruction page for more information and links.
Application Deadlines
| What's due? | Date |
| --- | --- |
| CSS Profile | December 1 |
| FAFSA | December 1 |
| Tax Materials | December 5 |
| Any Additional Requested Forms | December 5 |
| What's due? | Date |
| --- | --- |
| FAFSA | February 15 |
| CSS Profile | February 15 |
| Tax Materials | March 5 |
| Any Additional Requested Forms | March 5 |
| What's due? | Date |
| --- | --- |
| CSS Profile | February 15 |
| Tax Materials | February 15 |
| Any Additional Requested Forms | March 5 |
| What's due? | Date |
| --- | --- |
| FAFSA | March 15 |
| CSS Profile | March 15 |
| Tax Materials | April 15 |
| Any Additional Requested Forms | March 15 |
| What's due? | Date |
| --- | --- |
| FAFSA | May 1 |
| CSS Profile | May 1 |
| University Aid Application (UAPP) | May 1 |
| Tax Materials | May 1 |
| Any Additional Requested Forms | May 1 |
Back to top