Get Started
Information For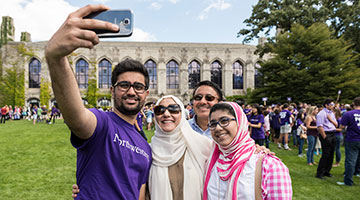 Financial Aid Brochure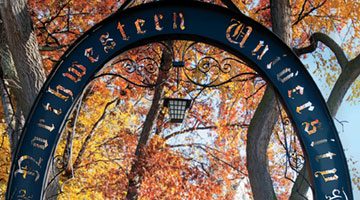 The Financial Aid Brochure provides an overview of Northwestern's Financial Aid Process.
Announcements
Fall Term Financial Aid Refunds
Students who are eligible to receive a financial aid refund can request their financial aid refund beginning September 21. Financial aid must be fully disbursed for the term and students must be fully enrolled for the term. Students are encouraged to set up Direct Deposit with the Office of Student Finance to help expedite the process.
Federal Work Study Orientation and Job Fair
New students who have Federal Work-Study offered in their financial aid award should plan on attending the Federal Work Student Orientation and the Federal Work Study Job Fair. More information is available on the Federal Work-Study website.
2018-19 FAFSA and CSS Profile
The Free Application for Federal Student Aid (FAFSA) and College Scholarship Service (CSS) Profile for the 2018-19 academic year became available beginning October 1. Please review our Current Student Application Instruction page for more information and links.
Application Deadlines
| What's due? | Date |
| --- | --- |
| CSS Profile | December 1 |
| FAFSA | December 1 |
| Tax Materials | December 5 |
| Any Additional Requested Forms | December 5 |
| What's due? | Date |
| --- | --- |
| FAFSA | February 15 |
| CSS Profile | February 15 |
| Tax Materials | March 5 |
| Any Additional Requested Forms | March 5 |
| What's due? | Date |
| --- | --- |
| CSS Profile | February 15 |
| Tax Materials | February 15 |
| Any Additional Requested Forms | March 5 |
| What's due? | Date |
| --- | --- |
| FAFSA | March 15 |
| CSS Profile | March 15 |
| Tax Materials | April 15 |
| Any Additional Requested Forms | March 15 |
| What's due? | Date |
| --- | --- |
| FAFSA | May 1 |
| CSS Profile | May 1 |
| University Aid Application (UAPP) | May 1 |
| Tax Materials | May 1 |
| Any Additional Requested Forms | May 1 |
Back to top