Get Started
Information For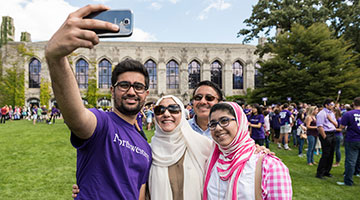 Financial Aid Brochure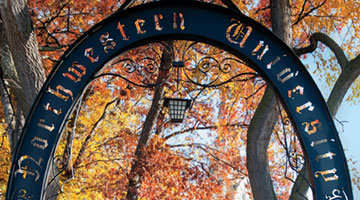 The Financial Aid Brochure provides an overview of Northwestern's Financial Aid Process
Announcements
Admitted Freshmen
Financial aid decisions for applicants offered admission for the 2017-18 academic year will be available beginning March 27 for all completed applications received by the application deadline..
Living Off-Campus
Students considering living  in an apartment in Evanston, rather than University housing, often have questions about how this may impact their financial aid eligibility. Students are encouraged to review the information on our Living Off-Campus Page as they begin to consider their options for the 2017-18 academic year.
1098-T Information
For information regarding 2016 1098-Ts and other tax information, please visit the Office of Student Financial Services website.
Application Deadlines
| What's due? | Date |
| --- | --- |
| CSS Profile | December 1 |
| FAFSA | December 1 |
| Tax Materials | December 5 |
| Any Additional Requested Forms | December 5 |
| What's due? | Date |
| --- | --- |
| FAFSA | February 15 |
| CSS Profile | February 15 |
| Tax Materials | March 5 |
| Any Additional Requested Forms | March 5 |
What's due?
Date
FAFSA
Fall: March 15
Winter: October 1
CSS Profile
Fall: March 15
Winter: October 1
Tax Materials
Fall: April 15
Winter: October 1
Any Additional Requested Forms
Fall: March 15
Winter: October 1
| What's due? | Date |
| --- | --- |
| CSS Profile | February 15 |
| Tax Materials | February 15 |
| Any Additional Requested Forms | March 5 |
| What's due? | Date |
| --- | --- |
| FAFSA | May 1 |
| CSS Profile | May 1 |
| UAPP | May 1 |
| Tax Materials | May 1 |
| Any Additional Requested Forms | May 1 |
Back to top