Get Started
Information For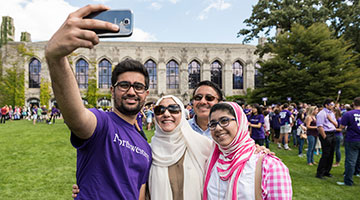 Financial Aid Brochure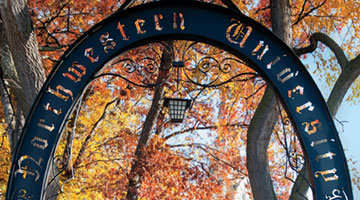 The Financial Aid Brochure provides an overview of Northwestern's Financial Aid Process
Announcements
2017-18 Award Information for Current Students
Financial aid decision notifications for the 2017-18 academic year are currently being released via email on a rolling basis. Applications are reviewed in the order in which they are received. Review the Current Student application page for more information. If you have not yet received your award notification, check your CAESAR to-do list to ensure all application materials have been completed.
FAFSA Data Retrieval Tool (DRT)
On March 30, the U.S. Department of Education announced that the Data Retrieval Tool on fafsa.gov will be unavailable until measures can be taken to enhance data security. The online FAFSA application is still available and is operable. Applicants will need to enter tax information manually using their 2015 tax information. 
Summer Session
The Summer Financial Aid Application is now available. See our Summer Session page for details.
Application Deadlines
| What's due? | Date |
| --- | --- |
| FAFSA | May 1 |
| CSS Profile | May 1 |
| University Aid Application (UAPP) | May 1 |
| Tax Materials | May 1 |
| Any Additional Requested Forms | May 1 |
| What's due? | Date |
| --- | --- |
| CSS Profile | December 1 |
| FAFSA | December 1 |
| Tax Materials | December 5 |
| Any Additional Requested Forms | December 5 |
| What's due? | Date |
| --- | --- |
| FAFSA | February 15 |
| CSS Profile | February 15 |
| Tax Materials | March 5 |
| Any Additional Requested Forms | March 5 |
| What's due? | Date |
| --- | --- |
| FAFSA | March 15 |
| CSS Profile | March 15 |
| Tax Materials | April 15 |
| Any Additional Requested Forms | March 15 |
| What's due? | Date |
| --- | --- |
| CSS Profile | February 15 |
| Tax Materials | February 15 |
| Any Additional Requested Forms | March 5 |
Back to top